Schedule and Tuition
Course dates for 2017-2018 Intensive
Fall Semester: September 25 – December 8, 2017 (10 weeks)
Winter Semester: January 8 – March 16, 2018 (10 weeks)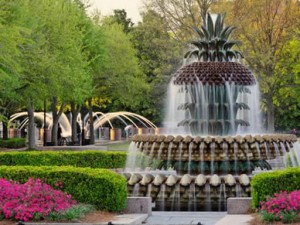 Spring Semester: March 26 – June 1, 2018 (10 weeks)
During this intensive woodworking program you will be able to maximize your time and money in an 8 month course. We are able to provide this to you by keeping our class size small and by providing one on one instruction.  You will receive approximately 1200 hours of practical bench-work.  There will also be multiple field trips to historic homes and an overnight tree harvesting seminar.
Tuition for the 2017-2018 Intensive Course (Fall, Winter, and Spring Semesters)
The tuition for the 2017-2018 intensive is $19,500.
A deposit of $5,000 is payable to secure your place.
Applications for enrollment are due June 1, 2017
We do require you provide proof that all course fees and living expenses will be covered for the school year.
The course fee of $19,500 covers:
all course instruction
the use of hand and machine tools
all wood (some species excluded), hardware, and supplies that the school provides
entrance fees to museums and private houses
overnight tree harvesting seminar
Veterans
We are very honored to be working with the Department of Veterans Affairs Vocational Rehabilitation Office. If you qualify for Vocational Rehabilitation, and are interested in attending the school, please give us a call and we will happily connect you with our contacts at the VA. All Veterans using Vocational Rehabilitation Program must have all of their final paperwork submitted to the VA by August 1.
Tools and Equipment
The Charleston Woodworking School will provide the majority of the tools and machinery you will need. The tools that students are required to purchase are a set of Pfeil carving chisels, a set of quality bench chisels, two quality finishing brushes, and a respirator.  The School will assist you with purchasing these. Some specialty wood species are not included in the course tuition, but are available for purchase.
Housing
The cost of housing is approximately $800 plus a month.  There are many options as far as renting an apartment or a house in the Charleston area.  We will assist you finding a roommate in order to help minimize cost if so desired.  The Charleston Woodworking School is familiar with the Charleston community and we have a list of  accommodations for your convenience.
Payment for the 2017-2018 Intensive Course
A deposit of $5,000 is required upon acceptance in order to secure a place in the course. The balance of tuition, $14,500, is due the first week of the course. Financing through a Charleston-area financial institution can be arranged.

What makes The Charleston Woodworking School Unique
We understand how valuable time is especially if  you are changing careers or eager to start your own business. For most people, a 2-4 year commitment may be financially unreasonable.  We've designed the intensive course so that you will be able to learn the skills needed in order to perfect your craft in only 8 months, featuring one-on-one instruction.  We are the most cost-effective school providing you with a well-designed intensive program.  YOU WILL ACQUIRE THE SKILLS NEEDED IN 8 MONTHS THAT MOST SCHOOLS PROVIDE IN 2-4 YEARS.
Visit Sam Sprouse's gallery to see what students can achieve during the 30-week intensive course. This website shows a portion of Sam's work.  www.SprouseCustomFurniture.com  
If you have any questions, please contact us at sam@CharlestonWoodworkingSchool.com, or call us at (843) 513-3042.